Connecting the guest house to the main residence is a unique aerial walkway winding 300 feet with spectacular views of the city below. That along with an 8-car subterranean garage and a spa building recessed into the hillside, and you have a property that is anything but commonplace.
An innovative cantilevered CMU fireplace coupled with minimal framework and large spans maximize the aesthetics of this hillside residence with an open floor plan.
What sets this contemporary Newport Beach home apart from the rest of the class is its seamless integration of exposed structural elements into the architectural design. With exposed CMU walls, wide-flange columns, and a custom pyramid skylight, this property bridges the gap between minimal and modern.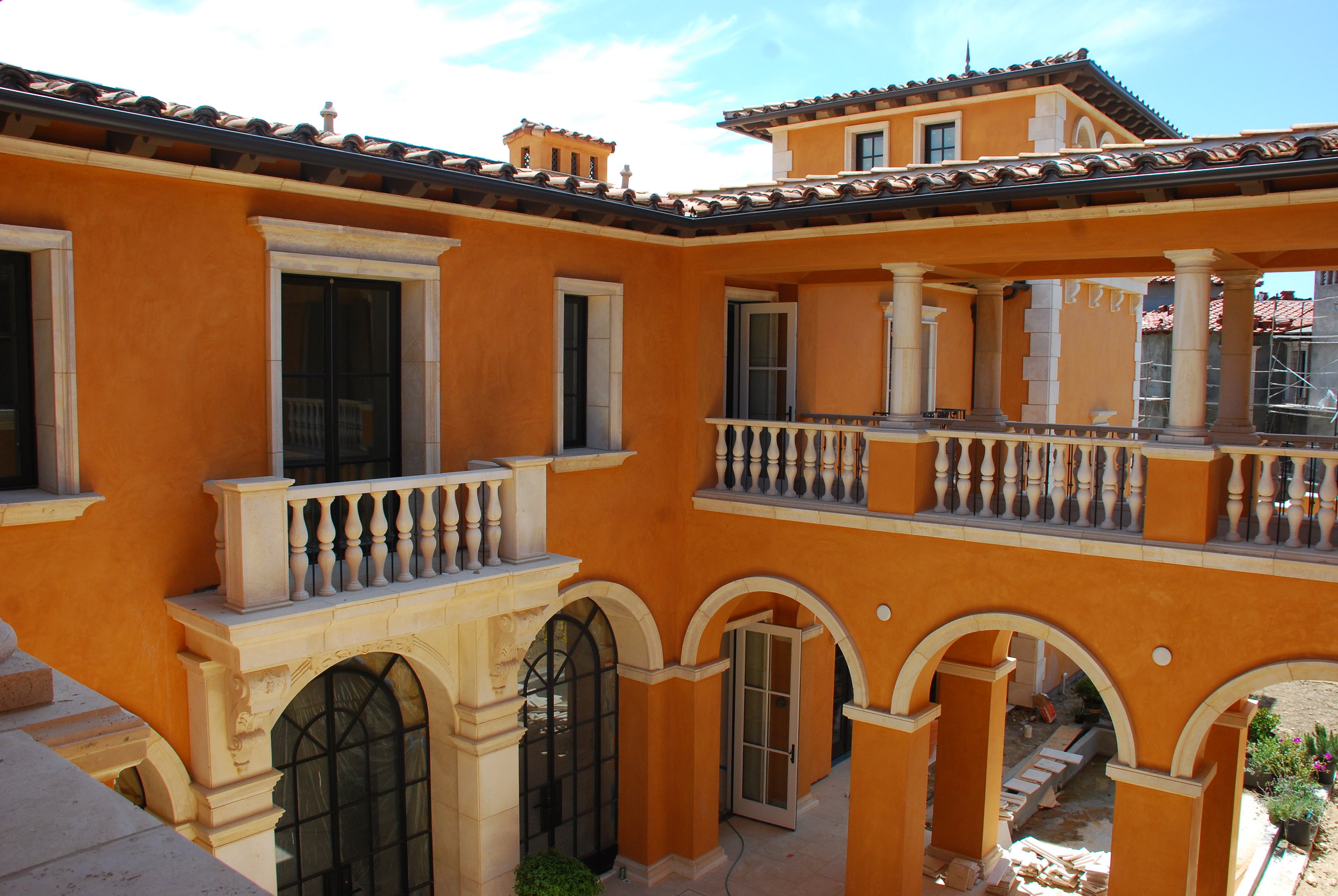 This traditional residence is accentuated by a large courtyard encircled by elegant arches and elevated walkways that connect the main living residence with front guest rooms, a gym, and a gentleman's lounge.
Located on the beautiful sands of Laguna Beach, ocean views can be enjoyed from every deck of this 3-level condominium with modern cottage architecture. Shoring was used to support the street and adjacent property.